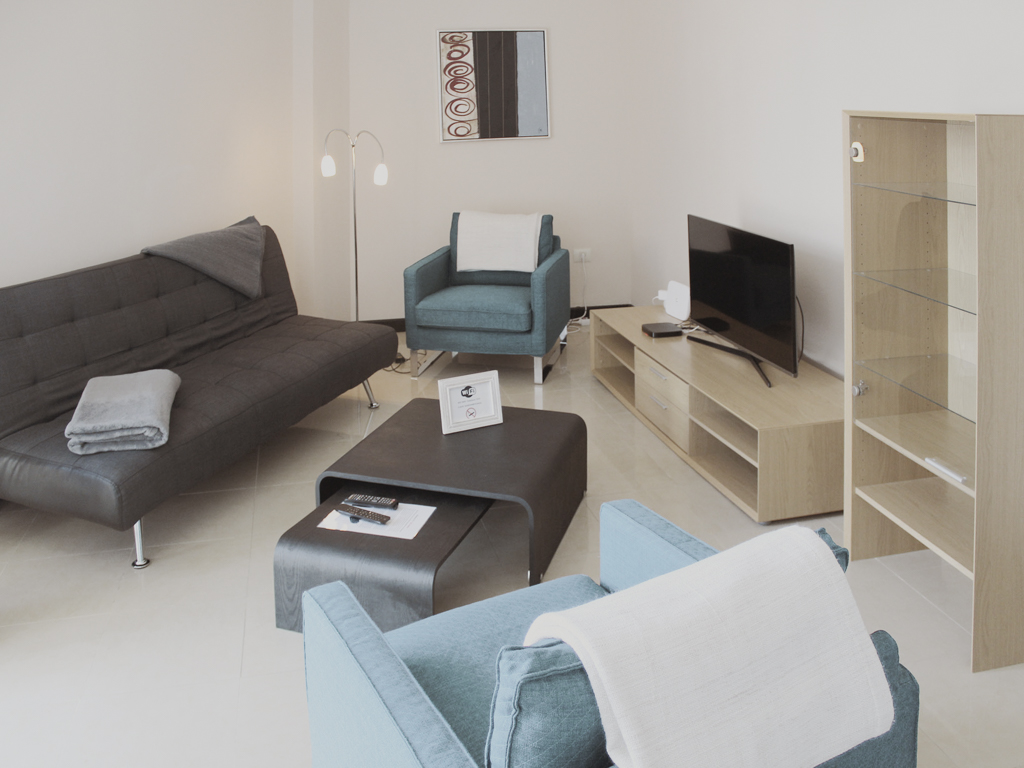 DREAM CUESTA
---
Spacious and comfortable apartment, located in La Cuesta, in between the capital city of Tenerife - Santa Cruz and the historical town of La Laguna.
---
Sleeps : 4 Sleeps
Area : Up to 59 m²
Bedrooms : 1 Bedroom
Full beds : 1 Full Bed
Sofa beds : 1 Sofa Bed
Bathrooms : 1 Bathroom (with Bath)
Features : Equipped Kitchen , Lift , Smart TV , Washing machine , Wifi , Balcony , Fan , Parking , Cable Channels , Non-smoking , Non-pets , Fridge , Oven , Toaster , Cofee Machine , Kettle , Microwave

---
30-day money-back guarantee
Free Shipping in U.S.
Buy now, get in 2 days
From
1 Bedroom
1 Full Bed
1 Sofa Bed
1 Bathroom (with Bath)
MORE FEATURES
4 Sleeps
Up to 59 m²
Equipped Kitchen
Lift
Smart TV
Washing machine
Wifi
Balcony
Fan
Parking
Cable Channels
Non-smoking
Non-pets
Fridge
Oven
Toaster
Cofee Machine
Kettle
Microwave
This large and comfortable Dream Cuesta apartment is located in La Cuesta, in between the capital city of Tenerife – Santa Cruz and the historical town, under UNESCO World Heritage protection, La Laguna. It is close to the main hospital on the island. In from of the building, there is a fast tram stop to connect you with Santa Cruz and La Laguna. The airport Tenerife North is just a few kilometers away. Conveniently located is a big supermarket on the ground floor, many small shops, pharmacies, restaurants – all at max. 5 mins walk.
The apartment is spacious, luminous, and offers a large living room, which can accommodate a big family. A big smart LED TV with cable TV (more than a 100 international channels), super fast wifi internet will make your feel just like being at your home. Free high-speed wifi and reliable internet connection by Vodafone is available throughout the Dream Cuesta apartment.
The living room counts with an extendable sofa-bed, a pair of arm-chairs and a sofa for resting. The kitchen offers all the amenities like a fridge, a washing machine, an oven and a microwave.
The bathroom is luxuriously laid with marble and has a tube installed.
The bedroom has a big and comfy full bed, a large wardrobe, a reading arm-chair and features a balcony. The room is also equipped with a smart LED TV.
  59 m²

BEDS DISTRIBUTION
Bedroom: 1 Full bed 
Living room: 1 Sofa bed 
    COVID-19 SECURITY MEASURES