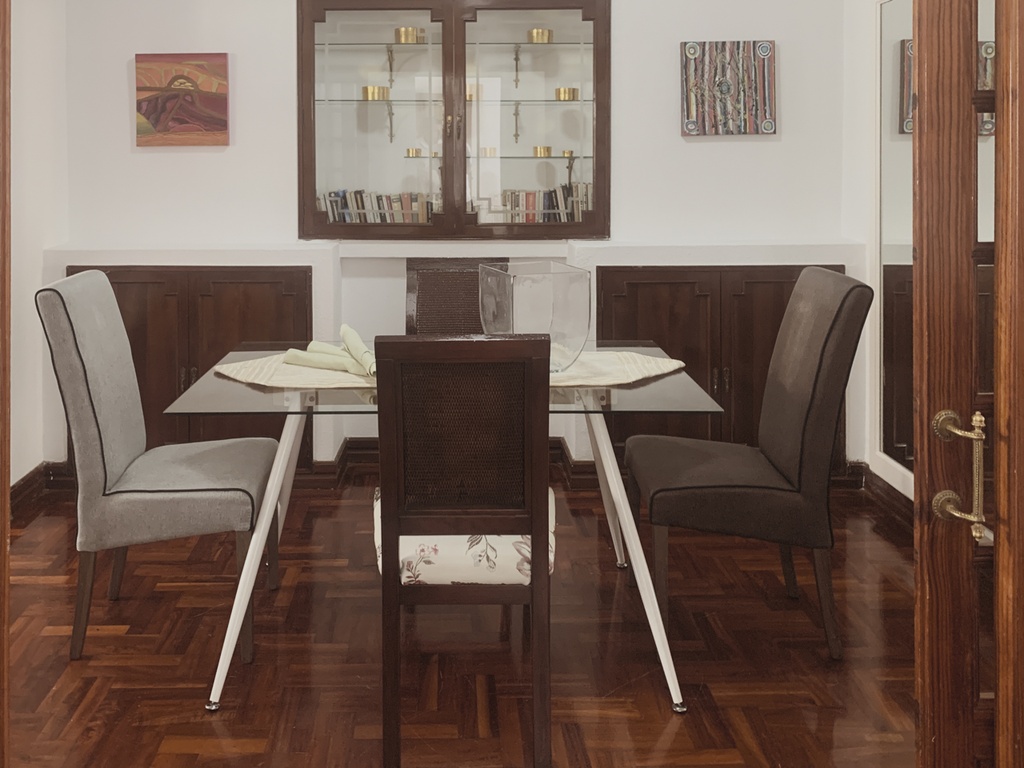 DREAM STYLE
---
Featuring city views, Dream Central Plaza provides accommodation with a patio, a balcony and 3 bedrooms, around 1.9 km from Tenerife Espacio de las Artes.
---
Sleeps : 5 Sleeps
Area : 60 to 100 m²
Bedrooms : 2 Bedrooms
Full beds : 1 Full Bed
Single beds : 2 Single Beds
Sofa beds : 1 Sofa Bed
Bathrooms : 1 Bathroom (with Shower)
Features : Equipped Kitchen , Washing machine , Wifi , Non-smoking , Non-pets , Smart TV , Fridge , Oven , Cofee Machine , Microwave , Kettle , Toaster

---
30-day money-back guarantee
Free Shipping in U.S.
Buy now, get in 2 days
From
2 Bedrooms
1 Full Bed
2 Single Beds
1 Sofa Bed
1 Bathroom (with Shower)
MORE FEATURES
5 Sleeps
60 to 100 m²
Equipped Kitchen
Washing machine
Wifi
Non-smoking
Non-pets
Smart TV
Fridge
Oven
Cofee Machine
Microwave
Kettle
Toaster
Located 2.3 km from Tenerife Espacio de las Artes and 4 km from Museo Histórico Militar de Canarias, DREAM STYLE offers accommodations with a kitchen in Santa Cruz de Tenerife. This apartment is a 16-minute walk from Estadio Heliodoro Rodríguez López and 2.1 km from Tenerife Trade Fair.
The apartment comes with a flat-screen TV, 2 bedrooms and a living room.
Museo municipal de Bellas Artes is 2.3 km from the apartment, while Auditorio de Tenerife is 2.3 km away. The nearest airport is Tenerife Norte Airport, 6.9 km from the property.
  90 m²
BEDS DISTRIBUTION
Bedroom 1: 1 Full bed 
Bedroom 2: 2 Single beds

Living room: 1 Sofa bed
    COVID-19 SECURITY MEASURES