Teleworking is a trend that has increased considerably in recent years due to the convenience of working from your home or apartment. Tenerife, located in the Canary Islands, is ideal for you to work thanks to the many attractions offered by the island.
Specifically, Santa Cruz de Tenerife is the perfect destination for teleworkers and digital nomads looking for the best conditions, as it has numerous spaces enabled, as well as a wide range of leisure and entertainment to disconnect and enjoy free time.
The capital of Tenerife offers numerous coworking spaces to carry out your work with professionals from different areas, as well as apartments where you can develop your activity with greater privacy.
Would you like to work in the capital of an idyllic island with an unbeatable climate? Read on!
What coworking spaces are and what benefits they have



Coworking spaces are shared offices in which workers from different fields come together to develop their profession. In this trend, the manager is an important figure, as he is responsible for generating a climate of trust and getting members to know each other. To do this, the manager employs dynamics of collaboration to increase business opportunities and encourage mutual help between them.
In these spaces, the members share a common area to develop collaborations and create synergies. However, there are also individual offices for those who seek privacy and tranquility to elaborate their work.
Besides, in Santa Cruz de Tenerife there are coworking spaces that offer various activities and events to foster trust and collaboration among their members, as well as strengthening personal relationships. These activities may be dinner, exhibitions, conferences or just going to the countryside to enjoy a day in nature.
However, these spaces do not usually offer any kind of accommodation, so you will have to look for one nearby. 

Top 4 coworking spaces in Santa Cruz de Tenerife

Below, we offer a list of the most outstanding coworking spaces in the capital of Tenerife, as well as a brief description of each of them so you can choose the one that best suits your needs.
1. Espacio Polaris
This coworking space has a pleasant room that offers a professional, welcoming and distraction-free atmosphere for coworkers. One of the highlights of this place is its location, because, despite being in the city, it is surrounded by vegetation and, therefore, there is almost no traffic noise.
It offers everything from fiber optic internet to a room with microwave and fridge and you can choose to work in the common room or in a private office.
But... where can you stay if you want to work in this space? At Dream Apartments we have an apartment very close to Espacio Polaris, with a distance of just 10 minutes walking: our Dream Heights, a 2 bedroom apartment, balcony with city and sea views and a spacious and bright living room. Discover it!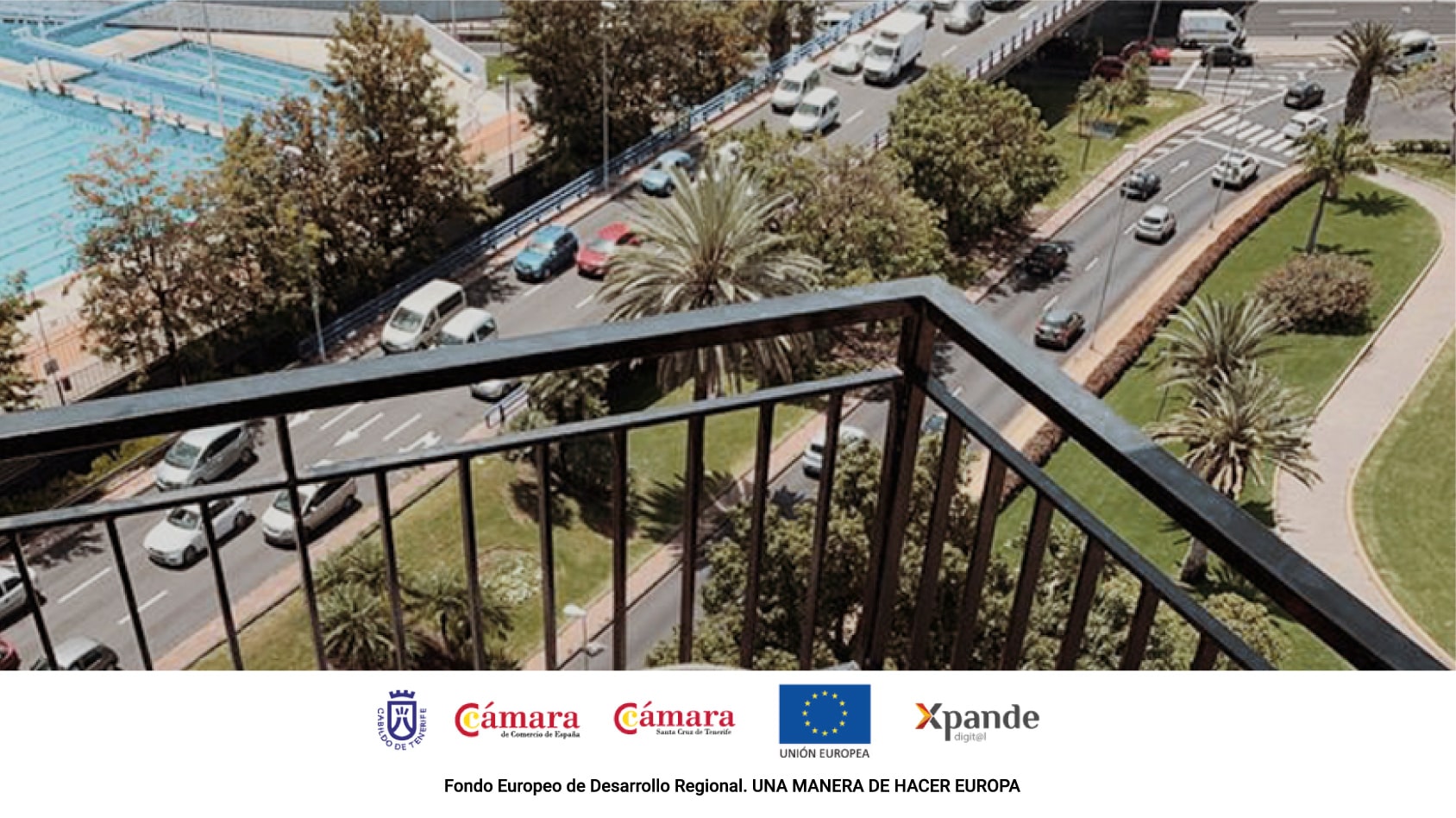 2. Workeamos
This new coworking space is aimed at entrepreneurs, freelancers, digital nomads, freelancers and startups. They also speak Spanish, English, Italian and Portuguese.
Among its services you will find they offer a meeting room, kitchen, reception to serve customers, individual and shared tables and printer, among other things.
In addition, this place stands out for its interior design. Each room has its own style and color, although all are modern and minimalist. Here your mind will be calm and clear to work.
And best of all... We have an apartment 5 minutes walk! Our spacious Dream Central Plaza has 2 bedrooms, balcony, 2 sofa beds, TV, microwave and everything you need for a pleasant stay. Do not miss it, book now.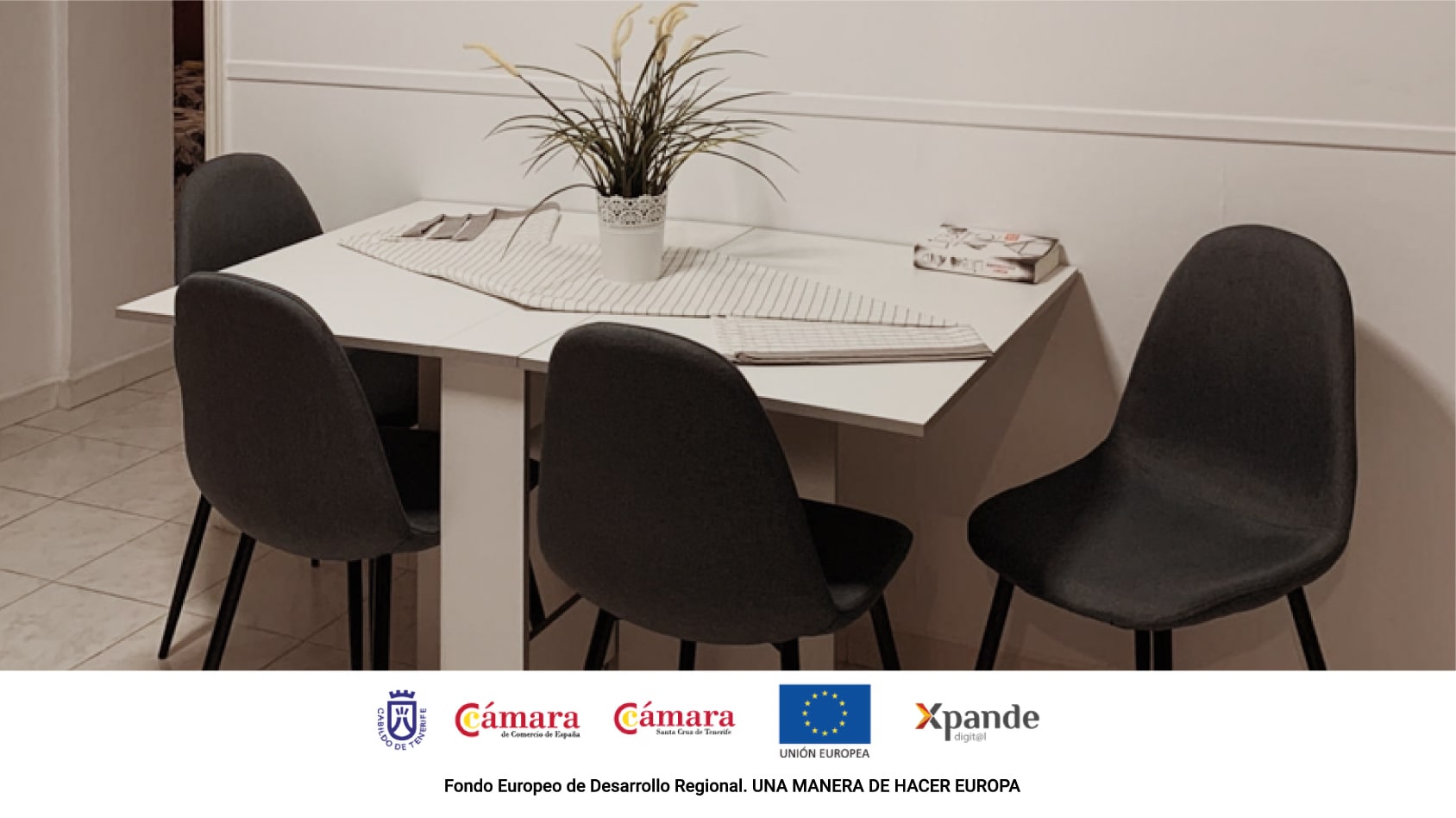 3. Franja 47
This modern three-storey building has numerous rooms to work and rest: offices, rooftop, balcony and toilets. That is not all, it also offers various services such as employment, accounting and tax advice, networking, individual lockers or optical fiber.
Its rooms are spacious, welcoming and have a charming design. If you want to develop your professional career in this environment, we have good news for you... Our Dream Central Toscal apartment is on the same street! It will take you literally a minute to walk from your accommodation to the office.
This small but cozy house has a bedroom, a living room, balcony, lift, equipped kitchen, washing machine and Smart TV. It is designed with a rustic but modern style that will make your stay a charming experience. If you are interested, do not hesitate and make your reservation.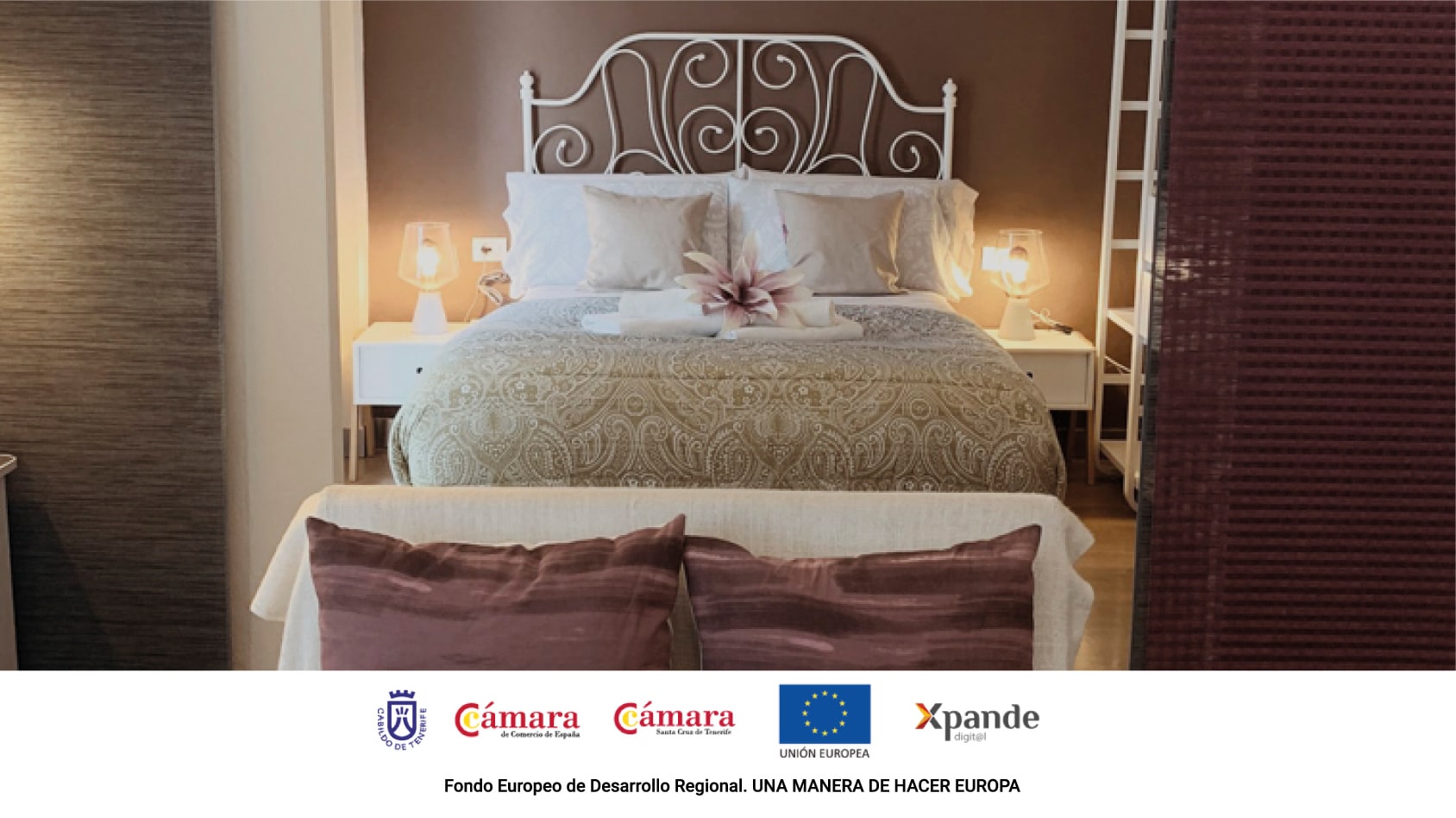 4. Ingenio Coworking Space
If you prefer elegance, distinction and purity, Ingenio is the place for you. Located on Avenida Francisco La Roche, this coworking place features six well-lit spaces that offer comfort, security and community life.
In Ingenio Coworking Space abounds the white color, a perfect color to work, since it provides brightness, cleanliness and less visual fatigue. As in the previous ones, the services offered include desks, chairs, internet, locker, printer, kitchen and others.
Ingenio is located in the same Avenida Anaga, so when you leave work you have the magnificent opportunity to disconnect and enjoyof the great offer of leisure and gastronomy that there is in this avenue.
Besides, if you are looking for accommodation nearby, the Dream Marina apartment is an 8-minute walk away. The building offers privacy and is free of ambient noise. On the other hand, it has a double bed, a sofa bed and the kitchen is well equipped. You will also have towels and bed linen included. Learn more about it and find out if it is the apartment of your dreams!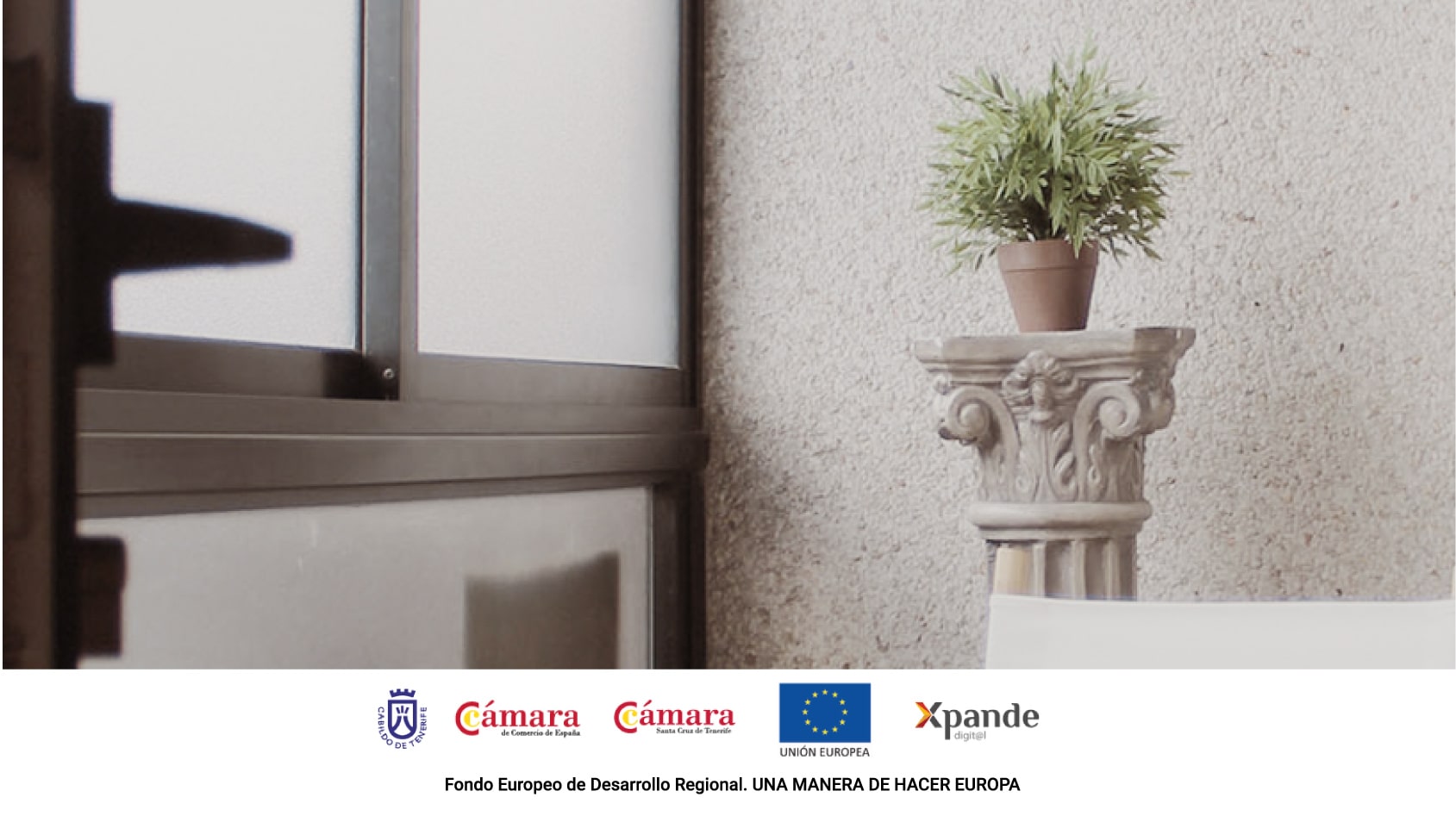 Work from your apartment

In many cases, the rates for these coworking spaces may not be worth, as they do not usually give the possibility of booking just a few days. In addition, it may not be cost-effective to pay for an accommodation and, in addition, an office for a very long period of time. The alternative and possibly the most economical option is to have everything in one space, where you can work at your own pace and comfortably, without paying too much.
The comfort and privacy of working at home without distractions and without the need for commuting has made teleworking an upward trend today. It is possible that, if you are looking for this tranquility, a coworking space can be overwhelming or not quiet enough.
The solution (and the option that is most similar to your own home) is to stay in an apartment. You will have the privacy you need and everything in one place, but with the charm of being in a different place than usual. You will not need to spend more money in a place to work, as an apartment is more than enough equipped to meet your needs, both personal and professional.
On the other hand, if your business trip requires meetings with other people, you can combine your accommodation in an apartment with the reservation of any of the meeting rooms that these coworking spaces offer, since, as we have mentioned, there are apartments very close to each of these places and you will not waste time on large trips.
If you are a digital nomad looking to live the experience of teleworking in Santa Cruz or you have to come due to professional issues, at Dream Apartments we offer you the opportunity to stay in one of our 19 apartments distributed in the capital. The location of all of them is privileged. In addition, they have private Wi-Fi so you do not have to worry about your online security and you will work without problems.
Do not hesitate and book your apartment with us... you will feel at home!