At 1700 km away from the mainland and surrounded by the wonderful Atlantic Ocean, we can find an archipelago of a very beautiful culture, the Canary Islands, and in this article we will talk about one of its islands in particular: Tenerife. One of the capital islands of the Canary Islands and loved for its culture, its customs, its people and its beautiful and extensive landscapes, is one of the most important tourist objectives of visitors coming to Spain.
Being here, no matter how long you are, every day there will be a new reason to go out, enjoy and know the wonders that this island has to offer. You have to prepare for a dream holiday (and at the pace you decide) in which you will know places, try the meals of the wonderful "Guachinches" or appreciate the many activities that Tenerife has to offer.
However, we have to keep in mind that it is a new holiday place for some tourists and if it is your intention to come to Tenerife to enjoy, you have to know well what to do or what not to do, since an activity or a place that initially seems a good plan or a good idea, perhaps it is different from what we expected.
Therefore, here we will present you things to do and things not to do in Tenerife:
Things you should definitely do if you come to Tenerife


First and foremost, relax. Many times we focus on doing all the activities that are foreseen in our holiday calendar, but maybe we do not give the necessary time to some of them so that they can be enjoyed properly. Mark the step and enjoy the experiences that this island offers you.
Thanks to the fact that the coasts of Tenerife are bathed by the beautiful Atlantic Ocean, the number of beaches that exist is countless. Locals have a tendency to go to "hidden beaches" to enjoy all day beauty in these places, jump in or just enjoy the relaxation of being in a place where there are just a few people. We recommend El Porís de Abona if you want to go south and Almáciga if you choose beaches in the north.
Would you like to visit an area where you can see the ancient architecture and enjoy a different climate? Then, La Laguna is for you. It has a microclimate where despite being only 10 kilometers from Santa Cruz, we can find a noticeably cooler climate. As its name says, before there was a lagoon that was transformed into a large park known as De La Vega Park, where we can find a small river that surrounds a part of the park, which houses a multitude of fish, birds and other animals.
One of the most distinctive elements of Tenerife is Teide, the highest volcano in Spain and the third in the world. Its 3,718 meters high will give you the opportunity to appreciate the flora that exists around the giant and even if you have got plenty of time, you can stay overnight to see the starry landscape without any light pollution.
Canaries love to party! If you have the opportunity, you have to join Romerías, Carnival or other parties.
A barraquito (coffee with milk, condensed milk and some liquor) in local bars may be a good option.
Head south and enjoy a day at the best water park in Europe: Siam Park. It has more than 20 exciting rides designed for the youngest to the boldest, including also circuits of water channels to get on an inflatable and tour the park quietly.
Look for accommodations that have Smart Lock technology so you can check in and go one step further during your vacation. You can book it from the website and it is not necessary to have a key since you can use the mobile application to enter and leave your apartment in total security and from the first day, without delays or detours.


Things we do not recommended if you come to Tenerife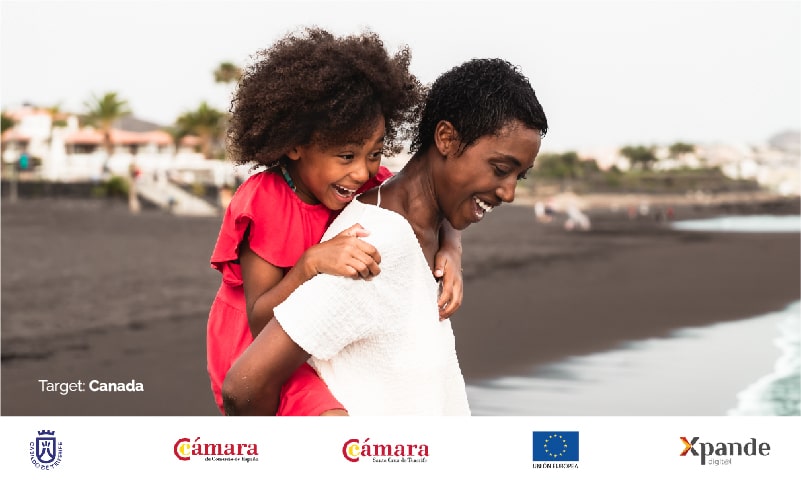 Avoid eating at fast food chains. Instead, taste the Canarian cuisine visiting the guachinches or eating in the restaurants distributed around the island.
Get away from the "tourist areas", as they are far from reality and you will not be able to enjoy everything that Tenerife has to offer. The real beauty of Tenerife is out of those places.
Try not to rent a car. In Tenerife, public transport connects every place of the island, so you can visit almost anywhere by bus, providing health for the environment and saving the money of renting a car and its respective fuel.
Do not forget your coat. Depending on where you go, the weather tends to change quickly, so in one place there can be warm and sunny weather, while in another place the day can be cloudy, with cold winds that will make you wear the sweatshirt. 
The natural and social spaces maintain their beauty thanks to the care provided to them. If after eating something you throw the wrappings and waste in a garbage can or a recycling bucket, you will contribute to take care of the environment and to maintain its health.
Just as we have to take care of our things to avoid them getting lost or someone can take them without permission in our hometown, we must take the same care in Tenerife, since you never know what can happen.
You should avoid buying electronic items such as mobile phones, loudspeakers, etc. It is believed that in Tenerife they are cheaper, when the reality is different, since between taxes and more, the price ends up rising more than usual.
You already know a little more about the things you should do and should not do in Tenerife, so we invite you to choose your place of accommodation with us and take advantage of our auto check in services so that you only have to worry about traveling, get to your ideal apartment and enjoy your holiday in this canary paradise.