Are you going to enjoy your holidays in Santa Cruz de Tenerife, or are you planning to do so? In that case, your next step is to find accurate information about Tenerife and what you need to know about this island. Keep reading this useful short guide about basic facts!
Weather and clothes
The island weather is nice all-year-round: that is why the Canary Islands are known as the fortunate islands. However, you should check the weather before coming because it depends on the season of the year. In comparison to the north, which is usually cold and foggy, the south is always warm and sunny.
The annual average temperatures are about 15ºC in winter and 24ºC in summer. January is usually the coldest month, and you might experience some boiling hot days in August with maximum temperatures, which could go over 35ºC. You can also visit the volcano called Teide and experience sub-zero temperatures if it is winter.
It is advisable to bring clothes for both summer and winter. You will need swimwear, shorts, and tank tops for going to the beach, but you will also need warmer clothes for going to the forest or mountain areas. 
However, Santa Cruz de Tenerife offers average temperatures, which tend to be always in a medium interval: between 17.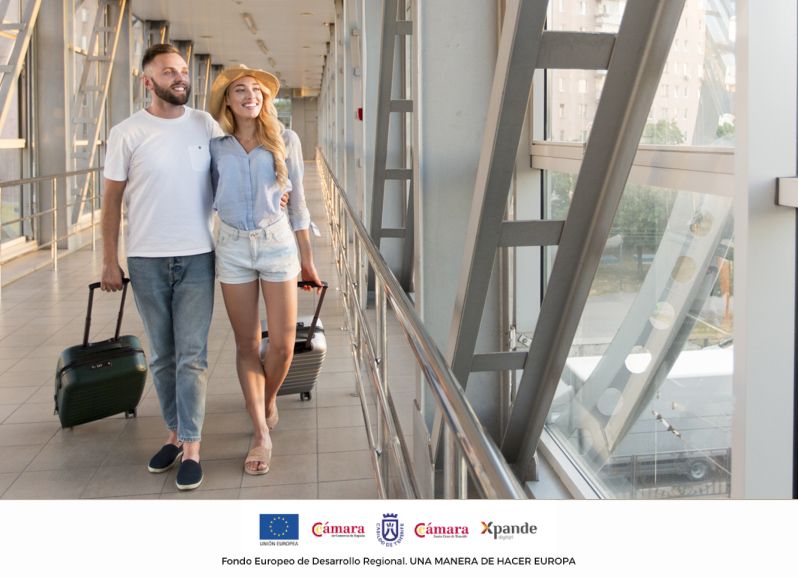 Currency
As it is a Spanish island, the official and legal tender used in Tenerife is the euro. If you come from abroad, you will be able to exchange money by showing your passport in various tourist areas, like the airport. Another option is to change money in your country before your departures.
Time
If you come from the United Kingdom, Portugal, or Ireland, you will not notice any change. The Canary Islands stick to GMT+1. If you are from another country, you will have to set your watch.
Healthcare and safety
Due to covid-19, there are different rules and regulations. For example, it is mandatory to wear a mask in every public space (streets, beaches, shopping centers, etc). In the apartment, there's no need to worry about that, because you are going to be alone, or with your friends or family. Moreover, we disinfect and clean all the apartment before you arrive.
Banks and credit cards
The majority of establishments accept different types of credit cards. The most common are Eurocard-MasterCard, VISA, American Express, and, slightly, Diners Club.
However, many small shops like minimarkets require a minimum payment, usually 6€. Due to this fact, you should carry small amounts of cash.
At museums and shopping centres, you will be able to pay with a credit card.However, due to coronavirus, it is highly recommended to pay with a credit card or with your phone.
Transport
Public transport outside the main cities is not especially suitable, so renting a car is the best way to travel around the island. Renting a car for a week costs around 100€.
But if you do not want to pay this amount of money, you might want to take the bus or the tram, which runs from Santa Cruz de Tenerife to San Cristóbal de La Laguna. If you are staying in Santa Cruz, you will not have problems. There are a lot of buses as it is the capital city, so it is fully connected. You can go anywhere!
In this link, you will find all bus routes information: titsa.com
Besides, the best way to see everything comfortably is by using the tourist bus, but you will need to buy tickets first. 
Where to stay
Santa Cruz de Tenerife is a perfect place to stay because of its many restaurants, nice shops, shopping centres, and its closeness to the port. 
At Dream Apartments, we want to provide you with the best conditions for your perfect holiday. 
Check our stunning apartments here
We hope you have a gratifying trip!